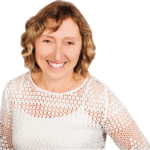 Julie Clark Nutrition Presents...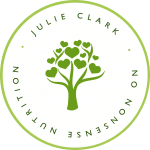 The Family Wellness Online Summit
Looking after you and your little ones; physically, emotionally and mentally during lock down and beyond!
Tuesday 5th May to Thursday 7th May
Bringing together 14 experts in family health and well-being to give you simple tools, advice and support that you can use now and in the future.
All from the comfort of your living room.
Emerge from lock down a stronger, healthier and happier family!
If you're like most parents you have had to become an overnight expert in online technology, a whizz in the kitchen, a mediator (oh those sibling fights), a teacher, a juggler (work, kids, home – arghh!!), a relationship counsellor, accountant and some kind of super, amazing arts and crafts activity conjurer!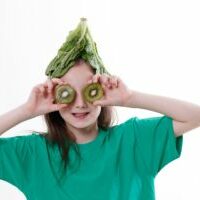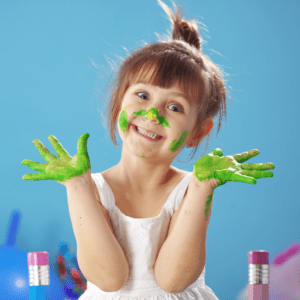 And on top of all that you have to manage your own emotional roller coaster of dealing with all this and not knowing when the end will be whilst trying not to f**k up your kids!
We get it, I mean we really do get it because we are all parents ourselves.
And that's why we wanted to help.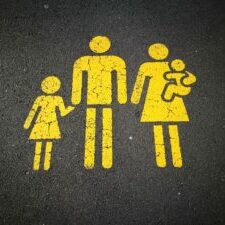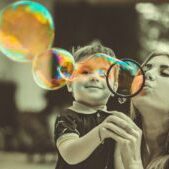 We have come together to bring our skill set to you so that we can help each other through this 'lock down' period, emerging with a sense of balance and appreciation for life.
Our speakers are all experts in their field and each session will give you simple, actionable tools that you can use immediately to help yourself and your family.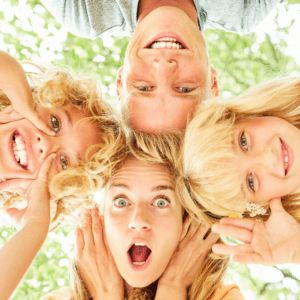 Ask the experts any questions.
Watch back replays of the sessions.
Get access to more tools.
Interact with other participants.
Share your summit experience, a-ha moments and achievements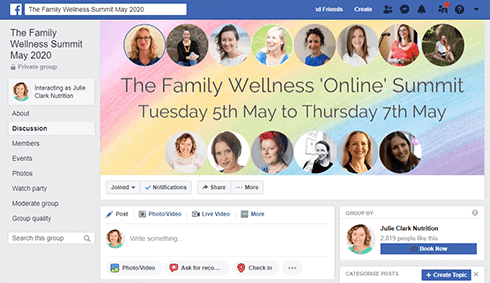 | Time Slot | Tuesday 5th May | Wednesday 6th May | Thursday 7th May |
| --- | --- | --- | --- |
| 10am | Kelly Pietrangeli | Jacqui Sansom | Catherine Chapman |
| 11.30am | Lou Tassell | Rachel Hawkes | Sarah Savill |
| 1pm | Natalie Burr | Jade Gordon | Beverley Webb |
| 2.30pm | Georgina Strickland | Beverley Densham | Sarah Johnson |
| 8pm | Julie Clark | Caroline Lyons | |
Details about the sessions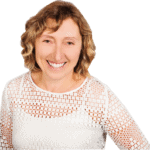 Julie Clark
Energy for Immunity. In Julie's session you will discover how your energy levels impact your immune system and how you can boost your energy by doing just 5 simple actions. Julie will also share the three biggest mistakes people make that depletes their energy in an instant! Boost your energy, boost your immune system and feel great.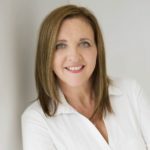 Jacqui Sansom
Leading your child with emotional mastery. Jacqui explains why emotional mastery is such an important skill to teach your children. Using neuroscience, epigenetics and emotional intelligence in a very simple way to help build their confidence, resilience and ability to face any challenges in life.  In her session,  Jacqui will also explain to you how you can identify what is really at the root of any anger, sadness or happiness you may be feeling and how knowing this helps you to turn things around.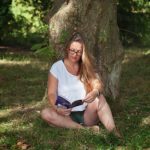 Rachel Hawkes
Managing anxiety levels during lockdown - mindful tools that you can start using today. Rachel gives you some super practical tools to reduce anxiety levels. These tools can be used by you and your children.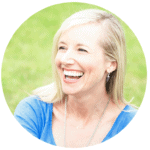 Kelly Pietrangeli
How to keep your vibe high during lockdown. In Kelly's session she'll share a practical tool you can use straight away to raise your vibe. Your thoughts and emotions carry an energetic frequency. By using the Flow Chart of Emotions, Kelly will help you to understand your own unique internal indicator system so you will rise above doubt, impatience, irritation, frustration and collective worries and fears. Taking responsibility for your own personal vibrations is the best thing you can do for yourself, your family, your community and the world.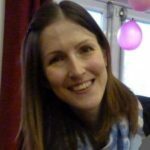 Natalie Burr
First aid at home. In Natalie's session she will share the 'must know' techniques you need to keep your family safe at home.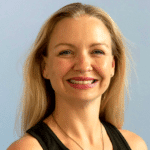 Catherine Chapman
Exercise your way out of stress and anxiety. In Catherine's session she will give you some simple exercises to release stress from your shoulders and back as well as explain how you can use exercise to manage anxiety.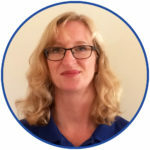 Sarah Savill
Top sleep tips for all ages. In her session, Sarah will share her top tips for aiding a restful night's sleep whether you are 4 months old, 4 years old or 40 years old!
Caroline Lyons
How to pamper yourself during lockdown (and treat your friends and family). In her session Caroline will explain the importance of self-care and me time by teaching you how to create a spa at home, even with the kids around!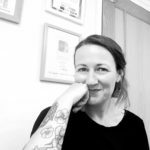 Georgina Strickland
Relieve stress and anxiety with soothing hand and facial reflexology techniques. In her session, Georgina will teach you a very simple and powerful way to calm the central nervous system. These techniques can be used by anyone, including young children and teens, to self soothe and are also really comforting to do on each other during this anxious, uncertain time.  They won't make all your worries go away but will give your family some effective tools to look after each other.  Reflexology also provides time to talk and can be used to open up communication pathways and improve relationships.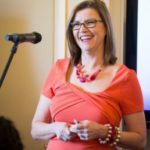 Beverley Webb 
Creating a family wellness toolbox. Recognising the impact of what is happening worldwide and within the home on an everyday level can be overwhelming at times – For families living apart or living together, this can add to the overwhelm and stress and trauma being felt.  When we acknowledge how we feel physically, mentally and emotionally and our reactions, we are then able to look at ways to bring back balance in place of overwhelm, stress, anger or frustration. In her session, Beverley will be showing you how to create your own family wellness toolbox.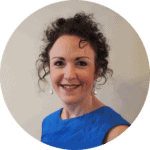 Sarah Johnson
How to recognise anxiety in children and what to do about it. In Sarah's session she will explain how anxiety presents itself in children and then what to do if you notice the signs. She will also be helping you (the parent) create a 'toolbox' of resources you can use to look after yourself and support your child.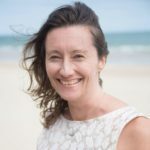 Beverley Densham
Positive affirmations for happy kids, happy you. In her session, Beverley will show you how to use positive affirmation cards with your children to bring more happiness, confidence & calm to children's lives & you. They can really help during the good and challenging times of life, a chance to talk, express your emotions and feel happier. Bring a soft toy, colouring pencils and you.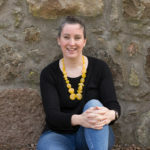 Jade Gordon
How to cope with anxiety and overwhelm. In Jade's session she will explain how your brain works and what triggers anxiety and that feeling of overwhelm. Have you ever wondered why you get these feelings and emotions and why it can seem so automatic, like you have no control? So many of us are spinning all the plates right now, feeling like we are failing and not knowing what to do. Jade will show you exactly how to take back control no matter how anxious, stressed or overwhelmed you may feel.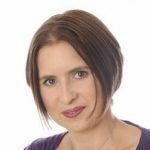 Lou Tassell
Superpowers to help you and your children relax - In Lou's session, she will explain why it is super important for us all, and our children, to release any unhelpful emotions such as anxiety, fear and anger that can get stuck in the body. She will share empowering EFT tapping techniques, "Superpowers!," that your children will love and the whole family can use anytime, anywhere, to help you feel calmer, more positive and feeling the way you want to feel.
Hi,
I'm an enthusiastic cheer leader for healthy families and my aim is to help as many families as possible to feel energised, happy and full of vitality.
I simply want everyone to be the best version of themselves so they can achieve anything they want in life.
By giving parents (especially the Mums) simple step by step ways to help themselves and their kids I know they can achieve a life full of health and well-being. And there's nothing more important than health, right!?
I have two children aged 10 and 8 and I love doing gymnastics (actual proper gymnastics) and singing. I'm obsessed with looking at sunsets and staring out to sea (just as well I live on the Kent coast).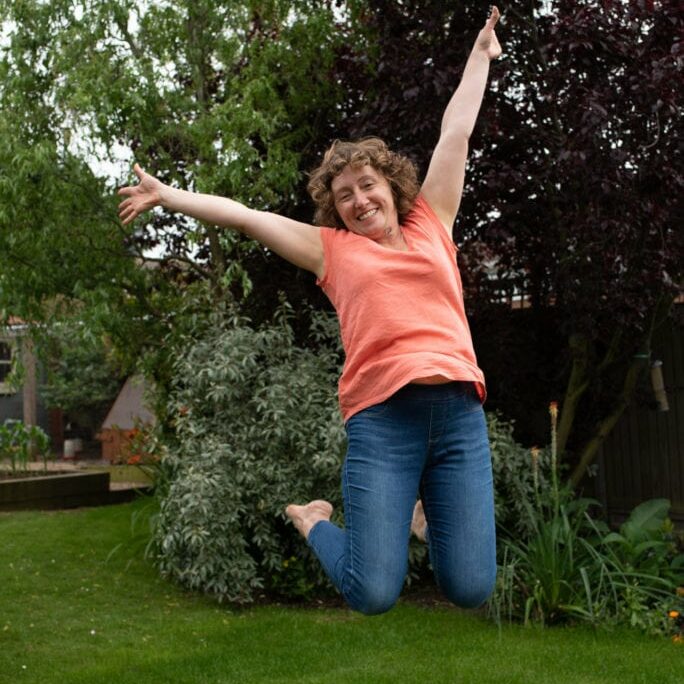 After suffering ill health in my early 20's I discovered the power of using food as medicine. My degree in Nutritional Medicine then led me to an interest in more than just food as I came to fully appreciate that well-being means being physically, emotionally and mentally well.
As well as being a Registered Nutritional Therapist I am also qualified in Kinesiology, Reiki and EFT. I have been helping people with their health for 20 years.
The idea for this summit came to me after feeling such gratitude for the tools I have. I felt so lucky that I knew how to boost my family's immune system and more importantly how to stay out of fear and be in peace whatever sh*t storm is going on in the world.
I could see so many people spiralling in to overwhelm and anxiety so,  I decided to pull together the most amazing group of therapists and experts to give you and your family the tools you need to transition through this period with ease.
I know this is going to make a huge difference to so many people so thank you for being here and I look forward to sharing with you the wealth of knowledge this summit is going to give you.
Julie x