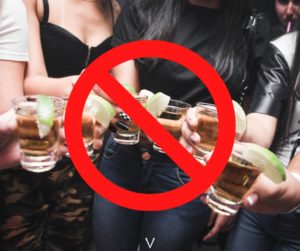 Sarah joined my Mind Over Food Matter course back in October 2019. She was an absolute star and followed everything I advised on the course.
She quickly recognised that drinking was her main form of self-sabotage. Not that she was any where near to being an alcoholic but was simply one of the many Mums I work with that has been swept into the world of Hurrah for Gin and It's Wine O'Clock and ANY stress dealing with the kids – well it must be time for a drink so that we can cope with being a parent!
This post is not about judging anyone. Hell no, I actually love a glass of wine. No, this is more to do with the normalisation of alcohol and how it is depicted as being a saviour for any parent, especially Mums!
Now if you are like Sarah, the part that used to frustrate her so much was that 2 drinks led to more and this ultimately meant losing control and then not feeling particularly great the next day. It may be the same for you!?
So about three quarters of the way through the course (almost a year to the day) Sarah announced on our live chat in the group that she was thinking about giving up alcohol for 2020! Well she actually started by saying that she had a goal in mind but didn't want to vocalise it because then she's have to follow through!!!
Well after us encouraging her that she had to tell us, it was announced and made real!
Then the very next day, Sarah posted…"I'm not going to wait until 2020, I'm going to start today…"
And this is what happened.
Hey, I'm Sarah and last December I decided I'd stop drinking for a while and haven't looked back! A Christmas without (or with less) alcohol is such a gift for your mind, body and soul; this year has meant better sleep, better skin, better moods, productivity and motivation-I didn't realise all the ways I was being held back.
Sarah has not had a drink since that post in the Facebook group and even more importantly this one action has led her down a path that has inspired a new purpose in life and a new direction and one that she had no idea would be her new reality.
I am super proud of her achievements. In this blog she shares her top 10 favourite alcohol free drinks and her amazing support group where you can get help if you are wanting to reduce your alcohol intake or go completely alcohol free. See details below.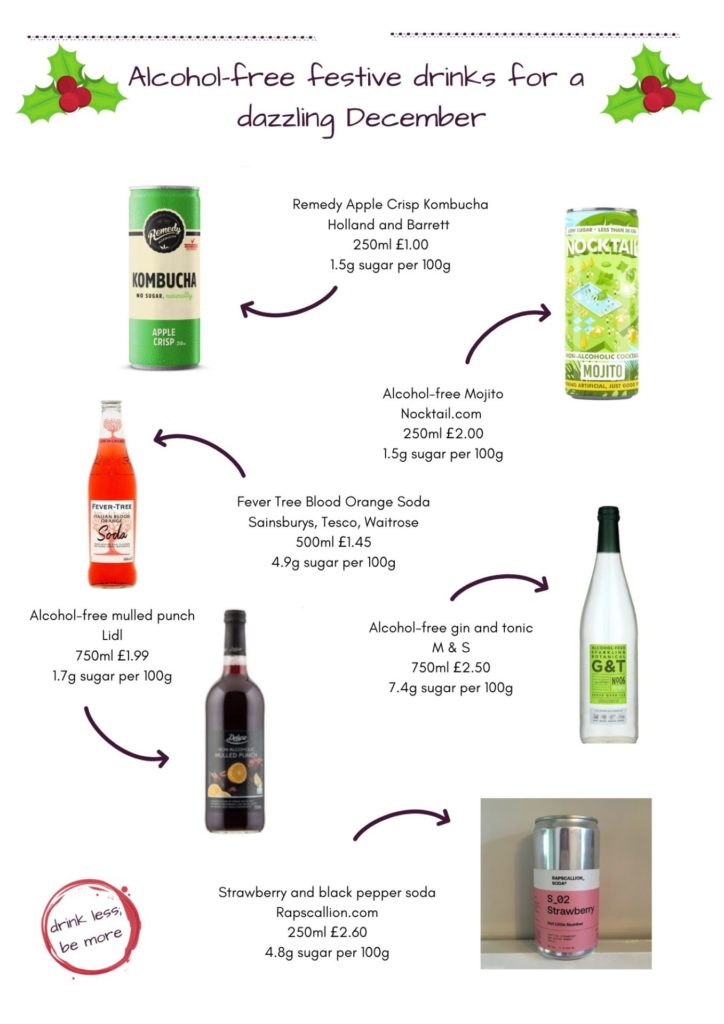 These are some of the alcohol free drinks that Sarah will be enjoying this festive season. You can  join her Facebook group : Drink Less; Be More FB Private Group for tips and tools to tackle your "AF" life!
And she'll also be running a Dry December Challenge. For more information you can contact Sarah via her website HERE.
If this post inspires you, please comment below and let us know how you are getting on.