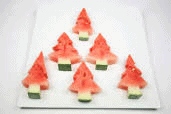 There is no denying it, you know you are going to be eating more food and drinking more alcohol and probably getting a little stressed AND I expect having a few late nights! So, how do you get through the festive period without gaining weight, feeling tired, getting ill and collapsing under the stress of it all?
Well during December I will be running my Healthy Advent leading up to the big day. I will be giving you my top tips, advise, recipes and ways to support your body during this incredibly busy time.
You can access my healthy advent by joining my group HERE. It costs just £1 for the whole of December AND you will also get my Christmas survival meal plan.
To give you an idea of the sort of help you will get, below is my guide to supplements during the festive period. Supplements can be a really useful way to support your body when it is under a little more pressure than usual and when your diet is not as healthy as it normally is!
You can take these supplements for 1 month to help support your body during December.
For those of you in my group there will also be a special discount code for you to use to get 15% off your supplements.
Here are my recommendations.
Digestive enzymes – under normal circumstances your body will produce the digestive enzymes you need to break down your food. However, certain factors can reduce their effectiveness. Being stressed will turn off these enzymes, drinking alcohol with your food can reduce their ability to function, being over 45 means you've already got less than you need, eating too fast will mean you've by-passed the first lot of enzymes and eating more indulgent food will put pressure on your stomach. All this can lead to bloating, gas and bowel issues. Taking a digestive enzyme at the point of eating can really help your body breakdown the food fully and allow the nutrients to be absorbed properly.
I recommend any of the brands below:
Solgar Chewable Vegan Digestive Enzymes
Just for Tummies Digestive Enzymes
Udo's Choice Digestive Enzymes
Probiotics – these are the friendly bacteria your body needs for your digestive system and immune system to function properly. It is very common to get run down and stressed leading up to Christmas so taking a course of friendly bacteria can really help give your system a boost.
I recommend any of the brands below:
Optibac Everyday Probiotics
Nutrigold Pro-otic
Udo's Super 8 Probiotics
Nutri ND Probioplex (if you are dairy free)
Milk thistle – if your alcohol intake is about to rocket then giving your liver a little support will really help. Alcohol needs to be processed via the liver and it takes quite a lot of work to do so. Make sure you drink water as well when you are socialising and give your liver a helping hand by taking some milk thistle.
I can recommend any of the brands below:
Solgar Milk Thistle
Higher Nature Milk Thistle
Lamberts Milk Thistle
Multi vitamin & mineral for stress support – including a high quality broad spectrum multi geared towards stress support. When we are under stress we use up our nutrients at a much faster rate. Some nutrients can really help to support our adrenals (the stress response glands) and out blood sugars.
I can recommend any of the following brands:
Lamberts Multi-guard ADR
NHP Tranquil Woman
Nutri Adrenomax
Summary
Choose one brand for each section. If you are on any medication please check with your GP before taking any supplements. When taking your supplements have alongside food and away from tea and coffee (as these will block some of the nutrients).
Try your best to include as many healthy foods as possible, get rest when you can and drink plenty of water.
Supplements can be ordered and delivered directly to you HERE.