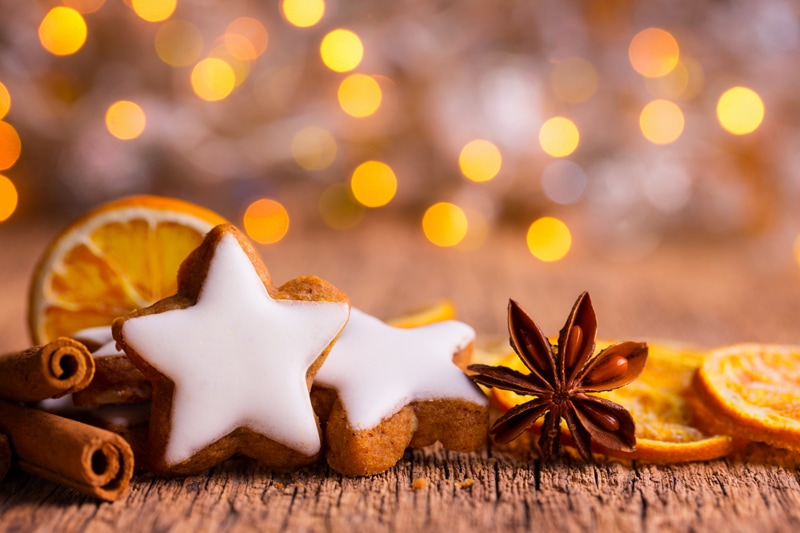 19 Dec

Avoid Piling on the Pounds this Christmas!

Don't turn in to the Christmas pudding!

The average person will consume twice their normal intake of calories on Christmas day alone and will pile on ½ a stone in weight over the festive period.

If you stop and ask most people if they are happy with their weight the most common response is "No, I'd like to lose ½ a stone".

How depressing to put on ½ a stone at Christmas – now you have a stone to lose.

Now I've got to tell you that I LOVE the treats at Christmas and fully intend to enjoy them. However, I have absolutely no intention of putting on any weight or having a guilt trip. Below I'll give you my best advice to avoid piling on the pounds this Christmas!

How to maintain your weight over Christmas but still eat cake!

By following these tips, you can maintain your weight and become one of the smug people. You know the ones who go on holiday to an all inclusive resort and do not put on weight! You can now be one of those – hurray!

Some tips you MUST follow
Do not skip meals – I know you are busy, rushing around trying to get everything done but you simply must eat regularly. There are three main meals in a day!
Drink water – I can appreciate you are shopping all day and you want to stop for one of those fancy festive coffees and that is fine but you must drink water as well. Take a bottle with you, do not get dehydrated. The easiest way to gain weight is to be dehydrated.
Plan – It is so easy to focus on the big day that you can forget to organise the days leading up to Christmas and those afterwards. Help is given below.
Eat treats – yes I did say that, eat your treats over several days, the minute you consume an entire box of chocolates in one go you are doomed. Don't save everything up for Christmas day, savour your treats. The better the quality of your treats the better they will be for you, think dark chocolate covered Brazil nuts and stick your nose up at the Quality Street. Be a chocolate snob, invest in quality rather than quantity.
Drink Alcohol – but in moderation, the more you drink the more weight you will put on and the worse you will feel and the more you will want to eat!
Party – yes dance your socks off, shake those hips, move your body!
Sleep – get enough sleep, insufficient sleep will make you crave sugar and stimulants.
Have fun – the more you laugh the more you engage your tummy muscles. Yes, laughing is practically a gym workout!
Walk – walk as much as you can, just 30 minutes 3 times a week has been shown to encourage weight loss. Boxing day is a great day for a walk!
Supplements – add in some support for the richer foods and increase in alcohol you are going to consume. Include milk thistle for the liver, vitamin C for the immune system, probiotics and digestive enzymes for the gut.
Click here and join my FREE group for more advice and tips for busy fabulous Mums.
A Plan
Ideal for printing off and putting on the fridge
| | | | | |
| --- | --- | --- | --- | --- |
| | Breakfast | Lunch | Dinner | Snacks |
| Thursday 22nd | Porridge | Choose from below | Pizza (use a wholemeal pitta bread and add your own toppings – oven bake for 15-20 mins), serve with salad | Fruit |
| Friday 23rd | Healthy cereal | Choose from below | Pasta dish – your choice | Mince pie |
| Christmas Eve | Toast | Choose from below | Chicken one pot (see recipe) | * |
| Christmas Day | * | * | * | * |
| Boxing Day | * | * | * | * |
| Tuesday 27th | Scrambled eggs on wholegrain toast | Soup or salad | Turkey curry (see recipe) | Fruit |
| Wednesday 28th | Porridge | Soup or salad | Cold meats, mash sweet potato and salad | Fruit |
| Thursday 29th | Healthy cereal | Soup or salad | Fish (any type), vegetables and pesto rice | Fruit |
| Friday 30th | Toast | Soup or salad | Lasagne (your recipe) | Fruit |
| New Years Eve | * | * | * | * |
| New Year | Get ready | To start | Detox** | |
*eat whatever you like but be mindful
** New Year detox plan to follow
Breakfast choices: porridge, healthy cereal, brown toast with peanut butter
Lunch choices: whatever you have add some salad, out and about enjoy a jacket potato, grab something on the run choose a chicken salad sandwich or similar, or the best choice – soup.
Snacks: piece of fruit, a few nuts, festive treat
Recipes
Turkey & Potato Curry

(from BBC Good Food) – Serves 4 (5 min prep, 15 min cook)
Ingredients
1 tbsp oil
1 large onion, thickly sliced
1 green pepper, deseeded and chopped
2 tbsp curry paste (or gluten-free alternative)
2 garlic cloves, crushed
400g can chopped tomatoes
300g leftover turkey, diced
300g leftover cooked potatoes (either boiled or roast), diced
2 tbsp mango chutney
small pack coriander, roughly chopped
rice or naan bread, to serve
Method
Heat the oil in a large pan over a fairly high heat. Cook the onion and pepper for 3-4 mins until starting to soften and brown slightly. Stir in the curry paste and garlic, and then cook for another 1-2 mins. Add the chopped tomatoes and 150ml water. Bring to the boil and bubble for 5 mins.
Turn the heat down, stir in the turkey and potatoes, and cook for another 2-3 mins, then season and add the mango chutney. Scatter with coriander and serve with rice or naan.
Baked Chicken with Tomatoes & Olives

Serves 4 (prep 5 mins, cook 45 mins)
Ingredients
6 chicken thighs
Black pitted olives 12 no.
Juice of lemon
Olive oil
250g tomatoes
4 cloves garlic, crushed
3 sprigs of thyme
Seasoning
Method
Preheat oven 180c/Gas 4
Put the lemon juice, olive oil and olives in to a mixing bowl, quarter the tomatoes and add to the bowl along with the garlic, add the thyme leaves and season.
Brown the chicken pieces in a little oil and transfer to a roasting tin, pour over the mixture & bake for 45 minutes.
Serve with cous cous or rice
Something to ponder for the New Year
Just like us, not all food is created equal, so what exactly is junk food?
Fish and chips, pizza, burgers, kebabs, white bread, sugar, cakes, refined sugary cereals, alcohol, fizzy drinks, sweets, crisps, chocolate bars and most ready meals; essentially they provide your body with negligible amounts of nutrients and can actually be detrimental to your health.
More than 3,000 additives are allowed for use in food processing, but no-one yet knows the effects of consuming a chemical cocktail on a daily, lifelong basis. The occasional indulgence will not plunge a healthy person into poor health, but the problem occurs when these foods are consumed on a regular basis, forming a large part of the staple diet. It's not unusual for at least one of these food groups to be consumed every single day without the benefits of whole foods to reduce the ill-effects.
What are the dangers of eating junk?
These foods can contribute to:
Weight gain, cravings and bingeing
Digestive problems; constipation, diarrhoea, bloating, cramping
Low energy, poor sleep and low libido
Poor concentration, mood swings
Premature ageing, poor skin tone, hair and nails
Weakened immune system
Degenerative diseases such as heart disease, diabetes and arthritis
Packaged and convenience foods often have higher levels of fats, salt and sugar and contain many obscure ingredients that wouldn't be found in the kitchen cupboard. They may prove to be convenient but they should not form part of your everyday eating as there are many healthy nutritious foods that are very quick and simple to prepare.
What's the alternative?
Whole foods: These are foods as close as possible to their natural state with the minimum added or taken away. Choosing these foods means they are likely to have a higher nutrient and fibre content without the chemical additives that processing can include.
With a little planning and organisation healthy eating needn't be a chore.
A short 'detox' can help you to reset your body. Look out for my free 10 day plan coming to you straight after Christmas.
To be the first to know join my FREE faacebook group here.