I absolutely LOVE the work that Melanie Flower is doing to help educate us all about alcohol as well as supporting those who want to gain control over this highly addictive substance!
I asked Mel if she would write a blog for me as I'm sure I am not alone in my concern over the marketing around alcohol. It seems that you cannot possibly enjoy life without alcohol (well that's what the messaging says) and food is made more indulgent by adding alcohol and even advent calendars now contain gin!!!
I could go on but I'll let an expert share with you their thoughts and experience plus some help!
Christmas = Booze, or does it?
Christmas and alcohol are so intrinsically linked; brandy butter, Bailey's, a glass of bubbly, sherry for Santa, Bucks Fizz at breakfast. We probably had a sip of sherry at Christmas when we were very small, or perhaps a sip of champagne.
And that was OK, because it was Christmas, and it's OK to be allowed a taste of what it's like to be grown up, preparing us for later life.
Most people have time off work, so all day drinking at this time of year can be the norm. And for some people, this works very well and it's enjoyable.
But it's not enjoyable for everyone
For some of us, large quantities of alcohol (at any time of the year) just don't produce the results that the adverts promise. For some of us, it's not all laughing families and Christmas cheer; it's lost tempers, drunkenness and passing out.
And in fact, for most people, alcohol just doesn't deliver the Christmas cheer that it promises.
Can you honestly say that that glass of Prosecco in the morning genuinely helps the day go more smoothly?
I know that when I was drinking, alcohol always made me less capable, not more. And I know now that it certainly didn't make anything more enjoyable.
You only need to look at your kids to find out how enjoyable Christmas can be without alcohol! Would you consider giving them a glass of wine to make them more merry? Kids are evidence that we've already got everything we need to have a great Christmas, without drinking.
In the end, I used to dread occasions when I knew I was going to drink lots because I knew it just didn't produce the results I was promised any more, and I was powerless to stop. BUT, there is always a way, and I have been lucky enough to be alcohol free since 2012, which means I'm approaching my 7th sober Christmas this year.
Alcohol Free Christmas?
I'm well aware that a totally alcohol-free Christmas isn't for everyone (although I can highly recommend it!), but I know that most people would rather not drink as much as they usually do at this time of year.
So, if you are thinking of cutting down this year, my top tip is to delay your first drink of the day for as long as possible. Once you start, it's nigh on impossible to stop (but if you can, I take my hat off to you).
We all know that you should have water between every alcoholic drink, and to drink slowly, and stop when you've had enough, but many of us struggle with this unrealistic advice, and end up feeling guilty or ashamed that they didn't manage to control themselves.
Delaying your first drink of the day or evening means you are making that decision when you are sober, which is much easier than trying to regulate yourself once you feel a bit drunk.
For those of you who have kids, you don't need me to tell you that kids and hangovers are a terrible combination; you can't stop your kids, you can definitely stop your hangovers.
What Next?
If you are considering cutting down or stopping drinking alcohol, I have a private Facebook group to support you and share advice. And this year I am running an Alcohol-Free New Year's Eve Challenge, so do take a look if you are interested.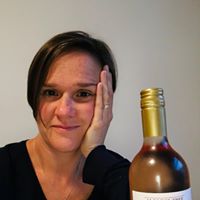 Melanie Flower is a specialist in alcohol related life coaching, She has a degree in Natural Sciences from Cambridge University as well as being a fully qualified Nutritional Therapist.
For more information visit https://www.melanieflower.com/
Let me know your thoughts on this article. Could you go alcohol free for Christmas?